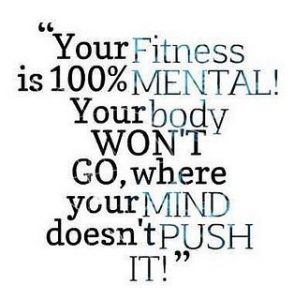 Hello CF2S athletes! The open is coming up this Thursday and this is a time for us all to see where we are at and where we need to be! Some of us may say well I don't like to compete and that is just saying I don't want others to see me fail! Remember the CrossFit Open this year has a scale division and just by entering you have already won! Failing is not putting yourself out there in a vulnerable position for growth! One of our gym commandments is to get comfortable with the discomfort so what better time to look truth dead in the eyes and see what we need to work on to become a better mover in life! Some of us are in the race and others just spectate and criticize from the bleachers and if you are becoming fit to serve others it can't be about self! So come join me and our other athletes as we make these next five weeks a time for growth! 
Register here
Those of you that are looking to get better at seeing and correcting movement on yourself the judges course is a great opportunity for you to better your skills in CrossFit! 
Click Here
Click here for great article on the Open:
Click here
Open registration will begin on Jan. 15.
 More than 209,000 people participated in the Open last year, and this year the worldwide competition will be even broader and more inclusive. 
Scaled versions of the Open workouts
 will make their debut, as well as a new 
Teenage Division
 for athletes 14-17 years old.
The first Open workout will be released on Thursday, Feb. 26. As in previous years, the Open will be a five-week competition with one new workout per week. The week's workout will be released each Thursday at 5 p.m. PT, and competitors will have four days to complete the workout and log their score on the Games site. Score submissions will be due before 5 p.m. PT on the Monday following the workout's release.
The Open
Feb. 26-March 30, 2015
15.1: Feb. 26 -March 2
15.2: March 5-9
15.3: March 12-16
15.4: March 19-23
15.5: March 26-30
The Masters Qualifier will begin on Thursday, April 23. The world's top 200 masters athletes in each age division in the Open will be automatically entered into the Masters Qualifier. Like last year, the qualifier will be a four-day online competition. The workouts will be released at 5 p.m. PT on Thursday, April 23, and the competitors will have until 5 p.m. PT on Monday, April 27, to submit their scores. The top 20 athletes in each age division at the end of the qualifier will be invited to compete in the Masters Competition at the CrossFit Games. 
The Masters Qualifier
April 23-27, 2015
The Regional competitions will be held over three weekends in May. The 17 regions in the Open will feed into eight Regional competitions. The top athletes in each region will face top athletes from at least one other region in the new format. (Read more.) Each Regional will take place over three days, and the top five men, five women, and five teams at the end of the weekend will qualify for the CrossFit Games.
Are you looking for the Wod? If we knew what was coming there would be No difference between us and the GLOBO gyms! CrossFitters are made to be ready for the unknown just ask our CF2S member Michael Chase who had to use his CrossFit to save his wives life! More details to follow:)