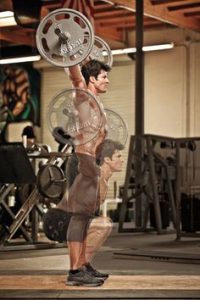 Hello CF2S members! I wanted to thank everyone who came out to the mobility class it was a packed class! Randall who was our instructor was kind enough to come out and give us a free trial class to see if it was something that our members may want to incorporate into there CrossFit practice! The class had all of us more aware of how tight we really are and how much more mobility we really need. Some of us in class where so relaxed that we found ourselves falling asleep and some even snoring:) I wanted to get feedback from other members that I didn't get to talk with yesterday on their experience as well! We would love to have this class two times a week but Randall is very busy with classes throughout the valley and very expensive as well! So we thought we would try a few weekend classes and see the interest in the gym!
The class will be every Saturday at 10:15 immediately following Power Hour! The cost will be $5 per class for members and $15 for non members, the non members must be invited by a member! If this was something that you for sure wanted to do every Saturday then we will cut the cost by having a $15 add on to your membership saving you $5 a month!
We are asking all members to log their numbers at the gym! If your numbers are not logged or sent in to me by text or email by Sunday you will not be credited the following week for your work!
Watch Jason Khalipa demonstrate perfect rowing form!
 Click Here
P.S Don't forget about March's challenge which is taking place April 11th at the Downtown Outreach!
If you have not made a profile on Beyond The Whiteboard please do so! This is a free service to our members and very useful if you are looking to improve your fitness:) ..BTWB
Follow us on 
Yelp
 and download app. when checking into class: 
Click Here
Strength
Overhead Squat (Bottom Pause) : 5 @ 65%, 3 @ 75%, 3 @ 80%, 2 @ 85%, 1 @ 95%
Wod
CrossFit Games Open 13.1
As many reps in 17 mins as you can of:
40 Burpees
30 Snatches, 75/45 lbs
30 Burpees
30 Snatches, 135/75 lbs
20 Burpees
30 Snatches, 165/100 lbs
10 Burpees
Snatch, 210/120 lbs